Hafnium Rod / Bar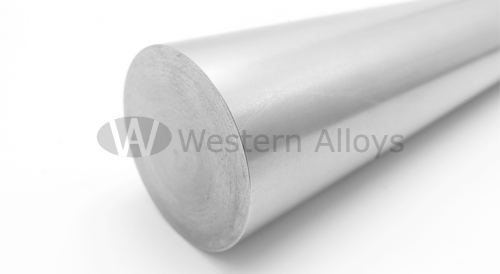 Application of Hafnium Rod / Bar
Hafnium is used as a control material in nuclear reactors. At present, almost all Marine water-cooled reactors use pure Hafnium atomic grade as control rods.
In addition, small and medium-sized power grids in remote areas, seawater desalination, industrial heating, residential heating and other small reactors also commonly use atomic Hafnium as control rods.
Some high - flux research test reactors also use atomic - grade Hafnium as control rods.
Properties of Hafnium Rod / Bar
Mechanical properties of hot rolled and cold processed Hafnium Rod / Bar
Grade
Status
Temperature/℃
Tensile strength/MPa
Yield strength/MPa
Elongation/%
Standard
R1
annealed
room temperature
448
172
22
ASTM B737
316
275
110
32
ASTM B737
R2
annealed
room temperature
517
241
20
ASTM B737
316
310
138
30
ASTM B737
Grades and chemical compositions of Hafnium Rod / Bar in hot rolling and cold processing
Grade
Chemical composition (mass fraction)/%≤
Hf
Zr
Al
C
Cr
Cu
H
Fe
Mo
Ni
Nb
R1
Balance
-
0.010
0.015
0.010
0.010
0.0025
0.050
0.0020
0.0050
0.010
R3
Balance
-
0.050
0.025
0.050
-
0.0050
0.0750
-
-
-
Grade
Chemical composition (mass fraction)/%≤
Standard
O
Si
Ti
Ta
Sn
W
U
V
N
R1
0.040
0.010
0.010
0.020
0.0050
0.0150
0.0010
0.0050
0.010
ASTM B737
R3
0.130
0.050
0.050
-
-
0.0150
-
-
0.0150
ASTM B737
Mechanical properties of Hafnium Rods for nuclear use
Grade
Status
Test temperature℃
Tensile strength Rm/MPa
Specify plastic elongation
strength Rp0.2/MPa
Elongation after
break A50/%
R1
recrystallization annealing
room temperature
≥400
≥150
≥22