Zr-Sn-Nb Alloys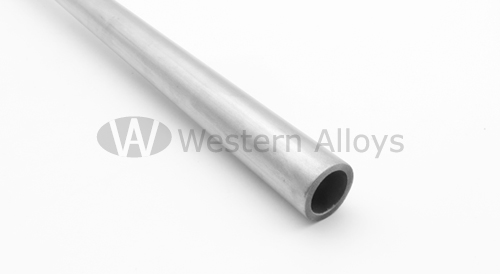 Properties of Zr-Sn-Nb alloy
Zirconium alloys N18 and N36 belong to Zr-Sn-Nb series, which are different from Zr-Sn series Zr-2 and Zr-4 alloys, as well as Zr-Nb series Zr-1Nb and Zr-2.5Nb alloys.
The mechanical properties of N18 and N36 new Zirconium alloys indicate that the tube and plate elongation properties at room temperature and high temperature are significantly better than Zr-4 alloys.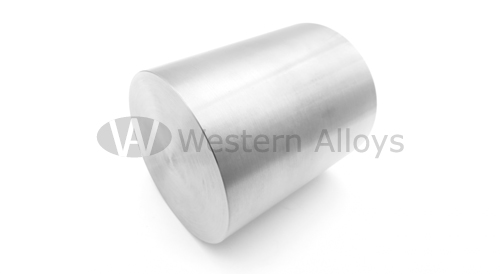 Application of Zr-Sn-Nb alloys
Zr-Sn-Nb alloys can be used as cladding materials for the high burn-up and long-life fuel elements in nuclear power reactors.
Composition of Zr-Sn-Nb alloys
Chemical composition ranges of N18 and N36 new Zirconium alloys
Grade
Alloying elements (mass fraction)%
Sn
Nb
Cr
Fe
N18
0.80-1.20
0.20-0.40
0.05-0.10
0.30-0.40
N36
0.80-1.20
0.90-1.10
-
0.10-0.40
Zr-4
1.20-1.70
-
0.07-0.13
0.18-0.24
The relationship between corrosion weight gain and the time of the sample passing through the hot steam at 400℃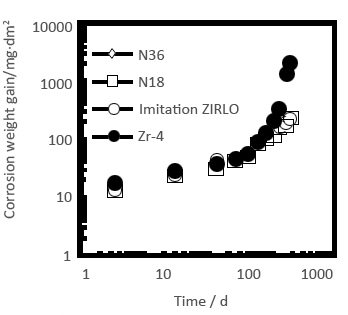 The relationship between corrosion weight gain and time of the sample at 360℃ containing 70μg/g Li in high temperature and high pressure water