Hafnium Sheet / Plate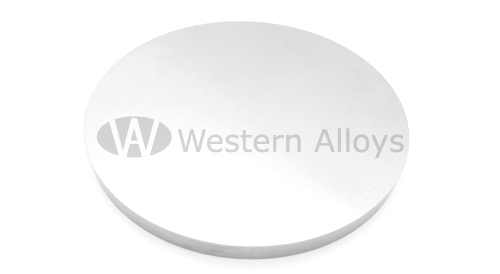 Application of Hafnium Sheet / Plate
Pure Hafnium has the features of plasticity, easy processing, high temperature resistance and corrosion resistance. It is an important material in atomic energy industry.
Hafnium Sheet / Plate has the features of high temperature resistance, corrosion resistance, oxidation resistance, easy processing, fast heat absorption and heat release, etc. It is used as atomic energy material, alloy material, high temperature resistant material, electronic material and so on.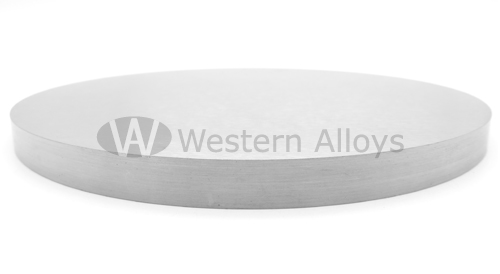 Our Hafnium Sheet / Plate products
Dimension: Thick 0.1mm min.x W1200mm max.x L3000mm max.
Hafnium purity≥99.99%
All our Hafnium Sheet products accord with ASTM B776 standard.
Properties of Hafnium Sheet / Plate
Test results of mechanical property for Hafnium Sheet / Plate
Annealing status
Test temperature/℃
Tensile strength/MPa
Yield strength/MPa
Elongation/%
M,750℃,1h
Room temperature
335
166
45
M,720℃,1h
Room temperature
340
235
43
M,600℃,1h
Room temperature
405
189
36
M,500℃,1h
Room temperature
464
243
31
M,450℃,1h
Room temperature
450
260
37
not annealed
Room temperature
530
385
15
ASTM standard
Room temperature
400
151
20
Result of shock testing for Hafnium Sheet / Plate
Test condition
Unit impact toughness/(J·cm-2)
room temperature
6319
room temperature
6516
100℃
7615
100℃
7318
Result of corrosion test for Hafnium Sheet / Plate
Weight increase
Sample surface observation
Before test
After test
5175
bright white
interference color
6179
bright white
interference color
5184
bright white
interference color
10
bright white
interference color
Physical characteristics of Hafnium Sheet / Plate
Category
10-6 average coefficient of expansion/℃
Coefficient of thermal conductivity/ (W·m-1·℃-1)
Poisson's ratio
Modulus of elasticity/GPa
20-55℃
20℃
55℃
20℃
20℃
100℃
Result
5177
2315
2219
0122
120
121
Data
519
-
2213
1367
145
141