Ti-Grade 36
Overview of Titanium Grade 36 alloy
The nominal composition of Ti Grade 36 alloy is Ti-45Nb, a type of Titanium alloy born in the 1960s.
Ti-45Nb alloy has the characteristics of good plasticity and excellent cold processing performance, and its tensile strength and shear strength are higher than pure Titanium, which is very suitable for use as the rivet material for composite material connection. It is also used for aviation fasteners.
The corrosion resistance of Ti-45Nb is approximate to that of pure Niobium and much better than pure Titanium.
In addition, Ti-45Nb has a low modulus of elasticity, which has also gained attention for itself among new-generation medical Titanium alloys.
Properties of Ti Grade 36 alloy
Shear strength and rivet properties of Ti-45Nb Titanium alloy rivet with different specification
Rivet specifications
Φ3.5X10
Φ4X12
Φ5X15
Remark
Shear strength(MPa)
423
426
421
411
417
413
424
430
435
120°Flat head
Riveting test(MPa)
408
416
405
409
409
409
436
424
439
Cup head
Riveting test
Qualified
Qualified
Qualified
Qualified
Qualified
Qualified
Qualified
Qualified
Qualified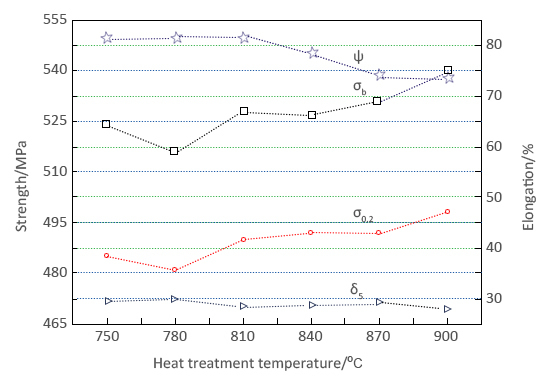 Tensile properties of the Ti-45Nb under different annealing temperature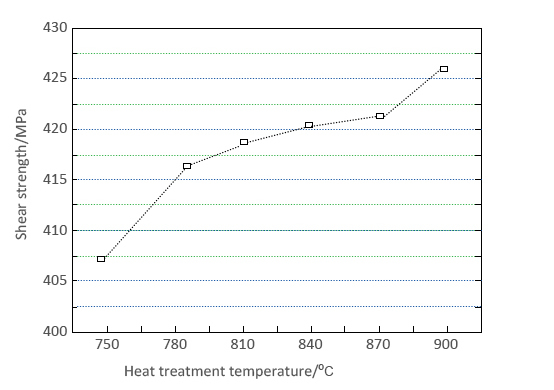 Shear properties of the Ti-45Nb under different annealing temperature